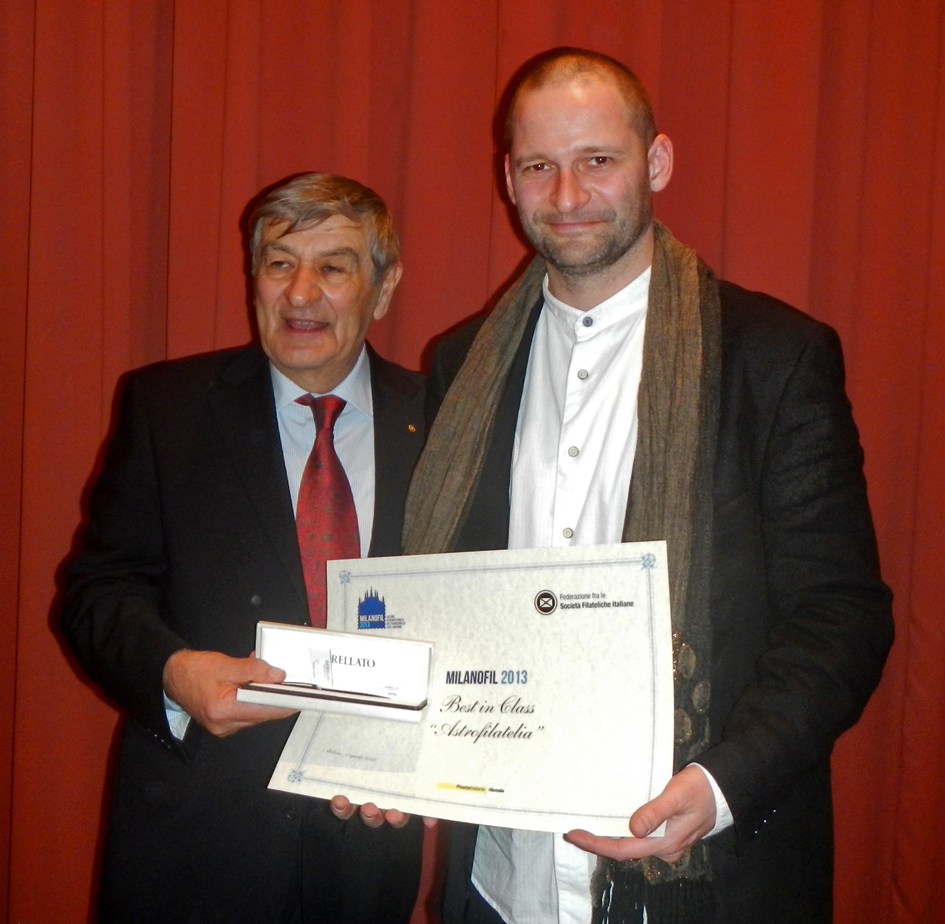 The Jury composed by: Mario Mentaschi (president), Giacomo Bottacchi, Enrico Carsetti, Umberto Cavallaro, Graham Winters has met on 4, 5 and 6 of April 2013, and has evaluated the exhibits at the National and Qualifying Exhibition "Milano 2013" according to the Special Regulations FIP (SREV) of the relevant classes. Giorgio Khouzam was not able to take part to the Jury works due to illness. Michele Caso has been the FSFI Commissioner with Enrico Carsetti as its assistant. Graham Winters has been the Commissioner for Great Britain. Luca Lavagnino has taken part to the Jury works as apprentice. The Jury would like to underline the high quality of the exhibits, as shown by 29 gold or large gold out of a total of 54. The Jury remarks the excellent organization of the Exhibition in the convenient site of Milano City Fair, also thanks to the effective and continuous support of Poste Italiane. It welcomes the decision to invite some exhibits from Great Britain, and observes the perfect integration of the jurors of the two countries in the evaluation work.
The following exhibit has been transferred to Postal History – Subclass C "Historical, social and special studies" for a better evaluation: Pietro Alberto "Storia della pubblicità in filatelia". The Jury, after careful examination of the exhibits, expressed the evaluations presented in the attached list. All decisions were taken unanimously.
Milano, 6.04.2013: Mario Mentaschi, Giacomo Bottacchi, Enrico Carsetti, Umberto Cavallaro, Graham Winters.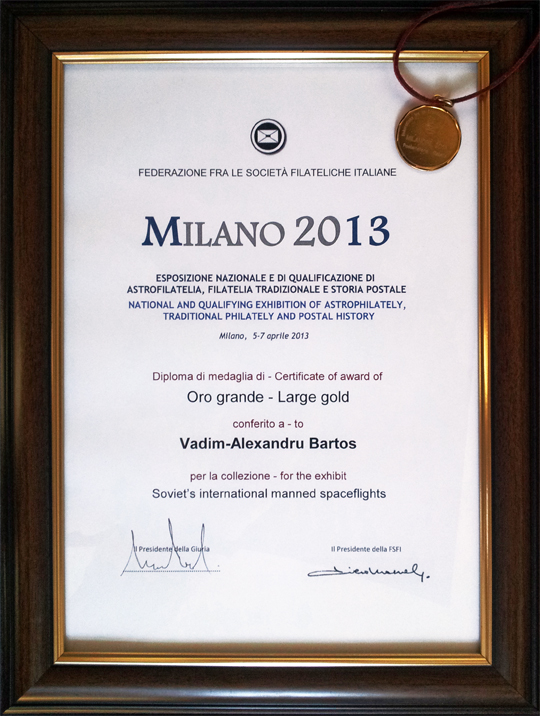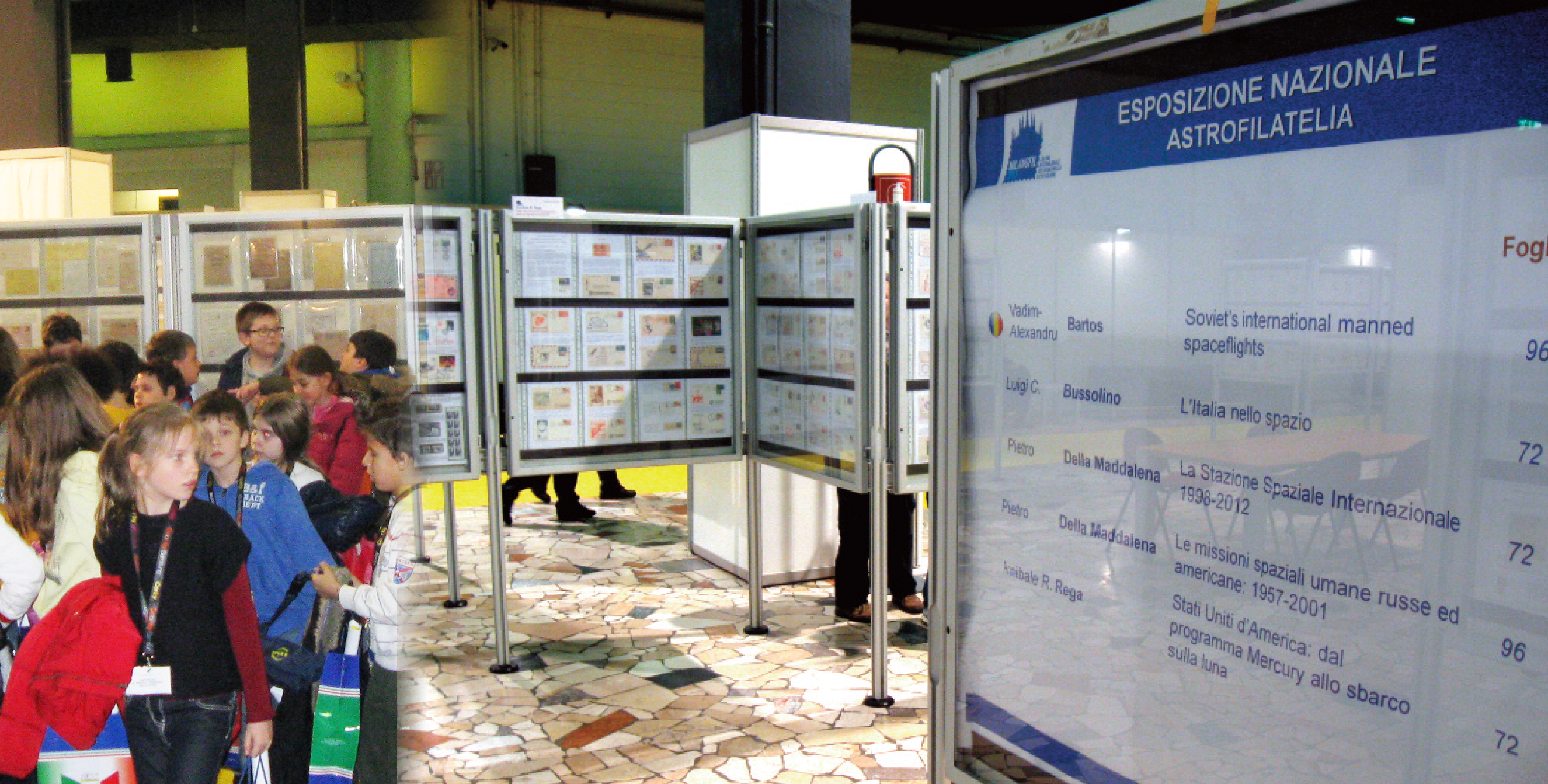 From my exhibit: