Search Continues for Secret Stamp Honoring John Glenn's Historic Spaceflight – by Robert Z. Pearlman, collectSPACE.com Editor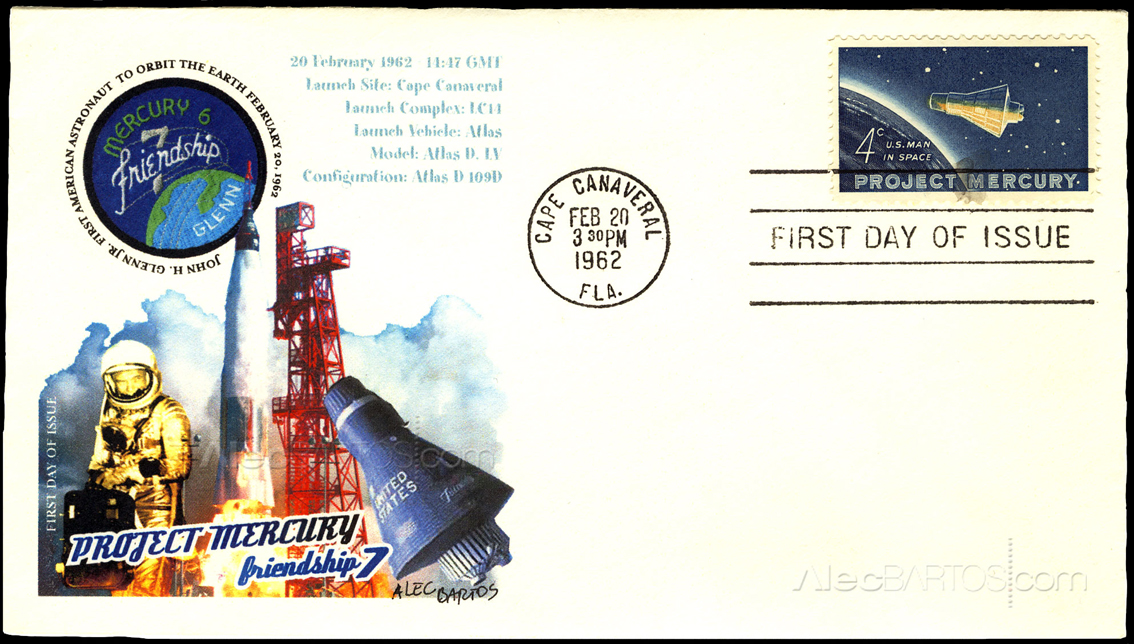 The 1962 4-cent "Project Mercury" stamp marked the first time that the U.S. issued a previously unannounced commemorative stamp at the same time as the event it was issued to honor. (cS)
The above cover was cancelled on the first day of issue fifty years ago. The cachet designs is made by me (Alec Bartos) in 2008 in an tirage of only two coves. As a custom commissioned cachets for Mr. Ben Ramkissoon. I have remade the cachet handmade. See below: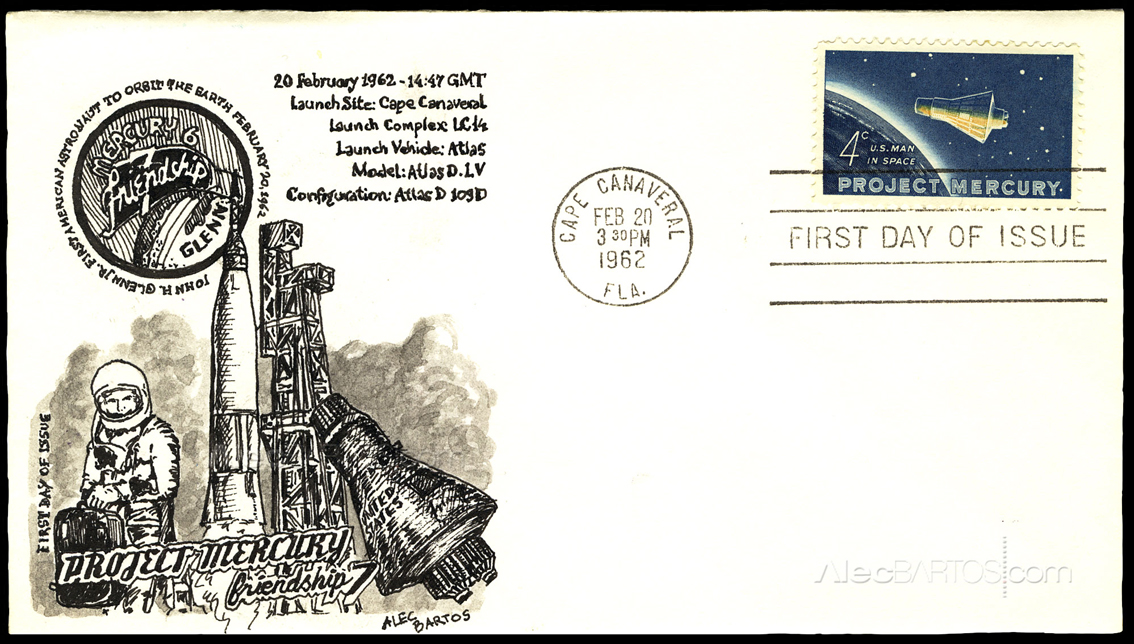 February 20, 2012
– Fifty years ago Monday (Feb. 20), John Glenn, the first American to orbit the Earth, relied on ground stations located across the planet to communicate with his control team. But after his Mercury spacecraft, Friendship 7, safely splashed down, it was another type of station that took over tracking his historic mission: U.S. post offices.For the first and only time in the country's postal history, the United States Post Office Department — since 1971, the U.S. Postal Service — surprised the public with the release of a secret stamp celebrating Glenn's successful mission. The 4-cent "Project Mercury" postage stamp was revealed and immediately put on sale in 305 post offices within an hour of
Glenn's triumphant return
to Earth at 2:43 p.m. EST (1943 GMT) on Feb. 20, 1962. Half a century later, collectors are still searching for those first-day-of-issue stamps.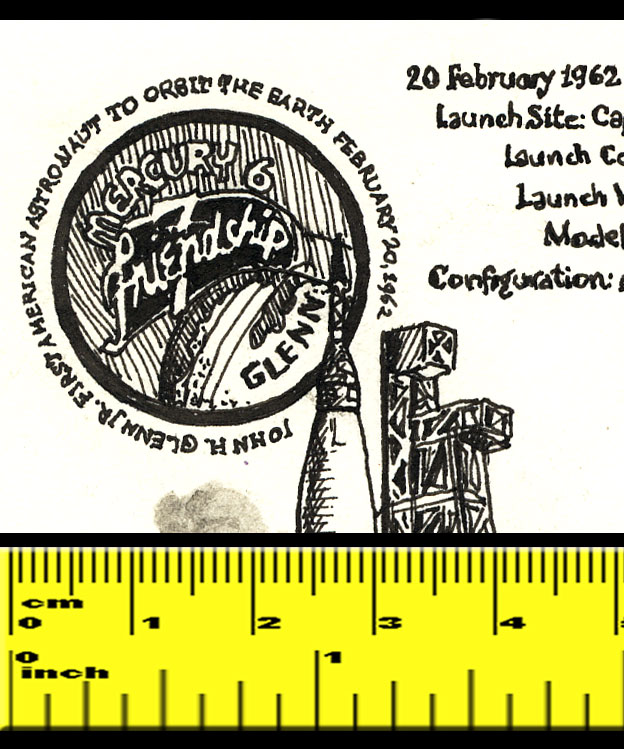 above: detail of Ramkissoon's cov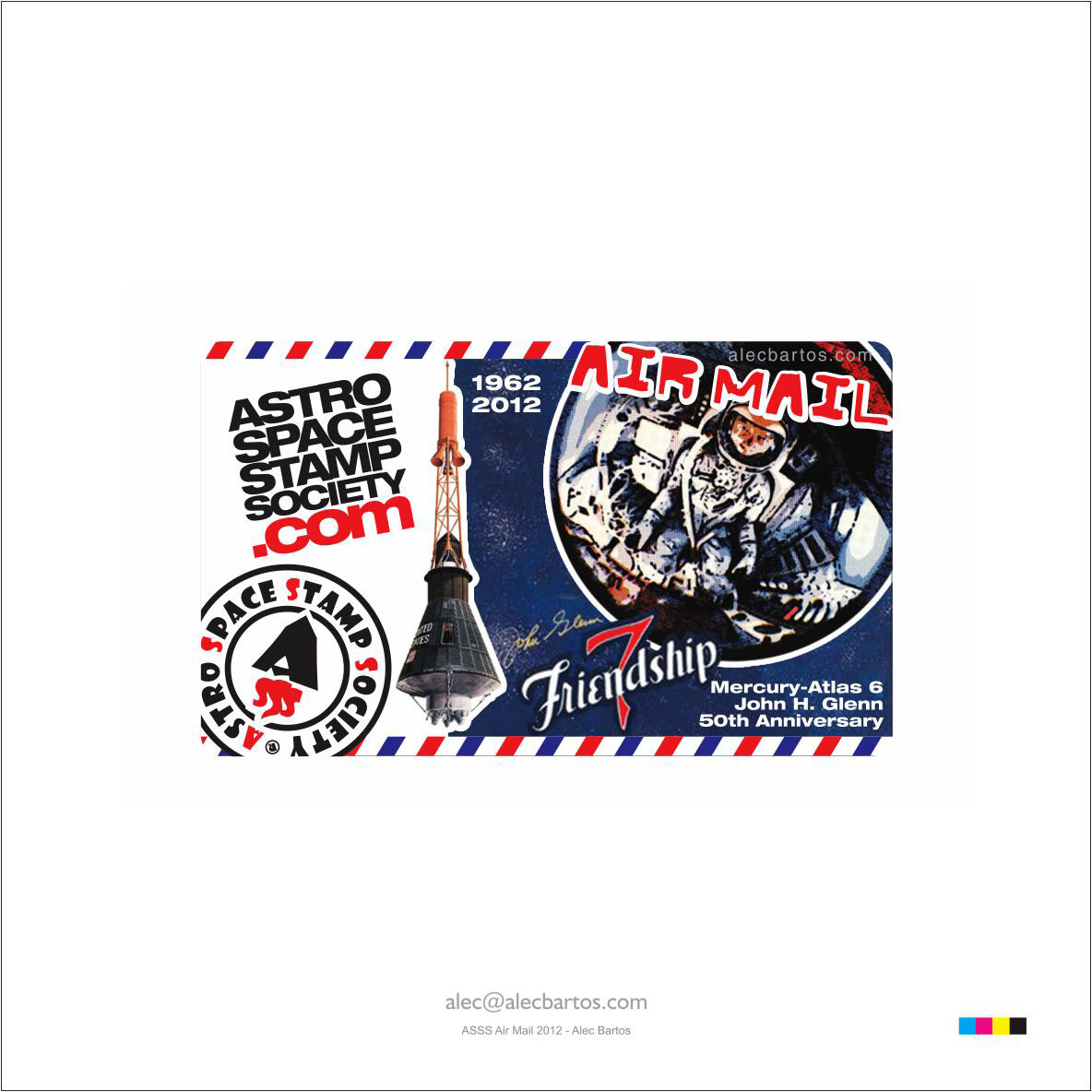 er